Viktor Orbán's annual speech in Romania, at the resort Băile Tuşnad included a lengthy discussion about race. The Prime Minister claimed that Hungarians "are not a mixed race" and explained that countries where different races mix, e.g., European and non-Europeans, are "no longer nations."  He continued that Hungary under his leadership will fight race mixing because "we do not want to become a mixed race."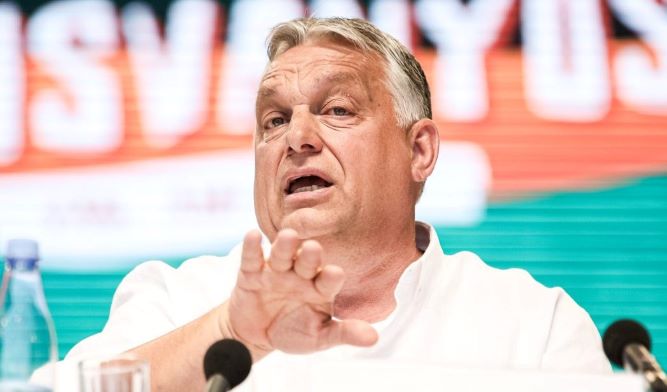 This happened on July 23, 2022, at the annual event called Tusványos, a summer camp.  The annual gathering takes place in Transylvania, on the territory of Romania, an area with a significant Hungarian minority.  It was organized by Mr. Zsolt Németh, one of the founders of Hungary's ruling Fidesz party.
In a statement Hungary's Roma Parliament called Orbán's speech a fascist manifesto reminiscent of an "Arrow Cross speech." (The Arrow Cross Party was Hungary's murderous fascist movement during WWII.)  Hungary's Jewish leaders were stunned.  Mr. Heisler, the leader of the Jewish Communities felt that the speech was threatening.
The European Commission's President Ursula von der Leyen said that "all EU member states, including Hungary, have subscribed to global common values" which are non-negotiable.  "To discriminate on the basis of race, is trampling on these values. The European Union is built on equality, tolerance, fairness, and justice."
Nothing is new here.  In the last couple of years Orbán's far-right government has institutionalized racist speech, antisemitism and Holocaust falsification.  His comments about race mixing are just the latest addition to his appalling statements. Orbán's anti-Semitic tendencies are also widely known.  As an opposition politician, in June 2009, he warmly greeted the statue of Albert Wass at the city of Pomáz. Wass, a writer and convicted WWII criminal who called the Hungarian Jews, "rats".
On the July 28 US State Department press briefing a journalist asked the following question.
On something completely different, Hungary. Prime Minister Orbán has drawn some attention and criticism, some comments talking about how Europeans are not – I think his words was "mixed races with people of other – of non-European ancestry." Does the United States have any – does the United States want to weigh in on this?
US State Department spokesperson, Ned Price had the following to say:
Well, individuals from this building have commented. Deborah Lipstadt, our special envoy, commented on this. She called these comments – she said she was deeply alarmed by this rhetoric. She made the point that rhetoric of this nature is inexcusable in some 75 years after the end of the Holocaust.
What I would – the only element I would add is that – and this is a point we've said before – what binds the United States and our allies around the world with Hungary being an important ally, not only shared interests but also shared values. And the remarks that we heard from Prime Minister Orbán are not reflective of the shared values that tether the United States to Hungary, that serve as a foundation between the relationship between our two peoples, and that serve as the basis for the relationship between the United States and our other allies, whether it's in Europe, the Indo-Pacific, or elsewhere.
Deborah Lipstadt, the US Government's Special Envoy to Monitor and Combat Antisemitism wrote "Deeply alarmed by the Hungarian Prime Minister's use of rhetoric that clearly evokes Nazi racial ideology. Nearly 75 yrs after the end of the Holocaust, it is inexcusable for a leader to make light of Nazi mass murder, especially one who claims zero tolerance of antisemitism."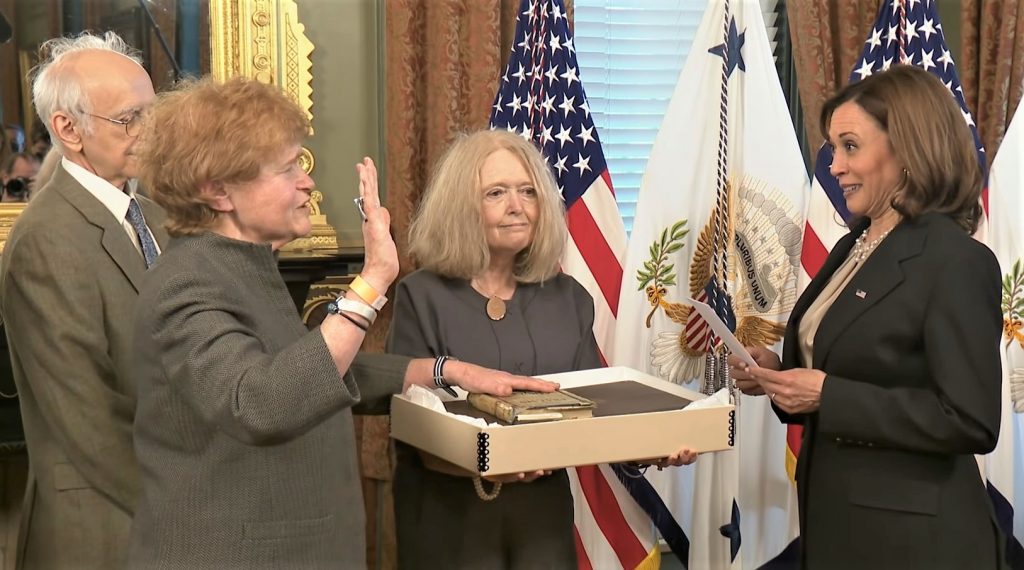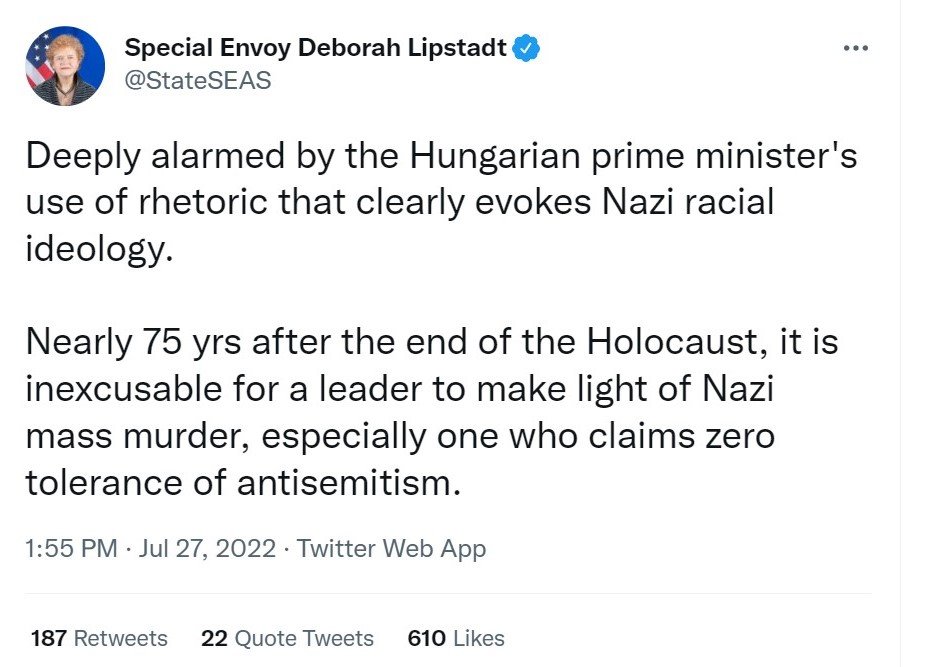 It is not surprising that Budapest's unrepentant racist message is unconditionally supported by his Diplomats, Honorary Consuls and paid activists in North America.  Orbán appointed Hungarian Diaspora Council Presidents, Ms. Andrea Lauer-Rice in the US and Ms. Anna Szenthe in Canada are mum.  Lauer-Rice and Szenthe claim that their "umbrella organization" represents Hungarian Americans and Canadians.  Nothing is further from the truth.  The vast majority of US and Canadian citizens of Hungarian origin distance themselves from the Diaspora Council and firmly reject Orbán's racism.
It is high time to eliminate the Hungarian Diaspora Council which is nothing more than Budapest's vehicle to export far-right ideas to North America.
György Lázár