One of the most charismatic pastors of the Hungarian Reformed Church in America has died.
In the past we wrote that lawsuits and chaos paralyze the Church in America.  One of the most vicious court battles involved Pastor Debreczeni.  Church officials openly called Debreczeni immoral, a liar and cheater who illegally taped conversations.  Zsolt Demeter, Presbiter and Bishop Zoltán Lizik of Windsor, Canada spread shockingly distasteful innuendos.  (Read more about the accusations here)
Debreczeni's sin was that he created an independent Hungarian congregation and refused to cooperate with Demeter and Lizik. In response Bishop Lizik, a staunch supporter of the Orbán-regime, said that he "stole" the congregation. Budapest is pouring millions into Churches in America if they are willing to act as lobby outposts for Orbán. Debreczeni was not willing to follow orders from Budapest.  (Read more about Bishop Lizik here)
On April 5, Presbiter Demeter triumphantly announced that Pastor Debreczeni had lost the court battle and had to give up his congregation and the buildings his church, the First Hungarian Reformed Church in Phoenix has occupied. Demeter praised God for the wise verdict and thanked Mr. Attila Veres who led the attack against Debreczeni and also their lawyer, Bradley Pack.
Next day a short note appeared on the Facebook site of the First Hungarian Reformed Church in Phoenix. Pastor Debreczeni has "suddenly passed away."  He was 41 years old.
The Hungarian Reformed Church in America, fellow pastors and congregations are mum.  Why?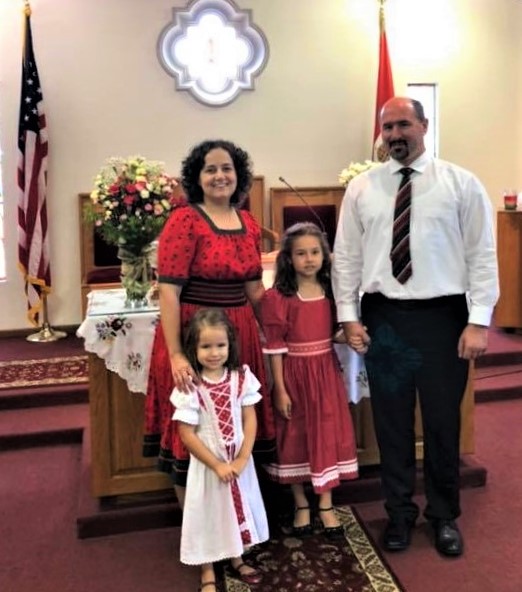 ***
Here is the brief Church announcement:
As many of us know, our beloved Pastor, Rev. Debreczeni András, has suddenly passed away, Tuesday, April 6th, 2021. He has left behind his beloved wife, Ágota, and two beautiful girls, Kincső and Eszter. Not only is this a tragic loss for the family but for our congregation. Pastor András has dedicated his life to the Hungarian church and culture. He was hard working, loving, passionate, and caring. He was always there for everyone who needed even just a simple hug. It is truly hard to find words to explain this tragic loss, but God had better plans for him. He knew that our Pastor was too good for this world and made him an Angel. It is our time to help in any way we can to comfort, love, and show compassion to Ágota and the two girls. Ágota, Kincső, and Eszter truly thank you for your love and support. Your kindness during this time is truly appreciated. 
PLEASE JOIN US FOR A CELEBRATION OF LIFE IN LOVING MEMORY OF
Rev. Andras Debreczeni 1980 – 2021
Sunday, April 18, 2021 at 11:00AM 
First Hungarian Reformed Church of Phoenix
1822 West Vogel Avenue, Phoenix, AZ 85021 
We will be together to share memories and remember a wonderful person who is greatly loved and missed.
György Lázár