As part of our series on lesser known Hungarian Americans we introduce Margit Bokor the celebrated soprano of the Metropolitan and the New York City Operas.
Margit Bokor was only 49 when she died of cancer in New York City.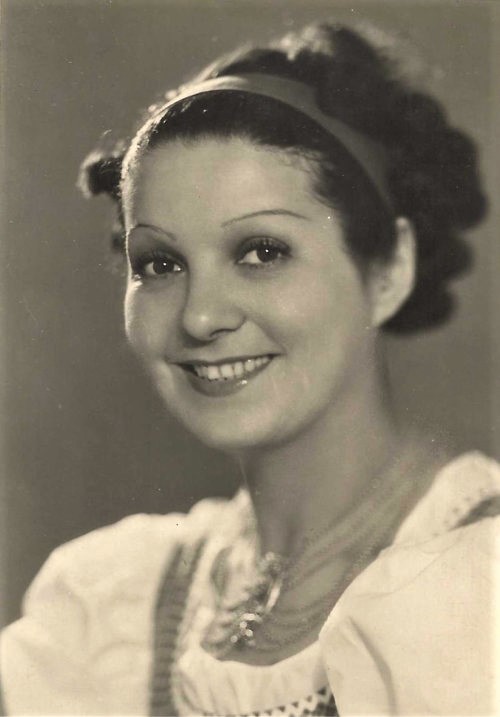 The singer was born as Margit Wahl in 1900 in Losonc, Hungarian Kingdom (today Lucenec, Slovakia) in a Catholic family.  In 1928 she received her diploma at the Conservatory in Budapest and soon her debut took place under the name of Margit Bokor singing in Beethoven's "Fidelio" at the Budapest Opera.
The soprano immediately got an invitation to Leipzig, Germany and later to Berlin where she received good reviews as Leonora in Verdi's "Il Trovatore."   In 1930 the young star was under contract at the Dresden Opera House where she became a sensation as Zdenka in Richard Strauss' "Arabella."
When Hitler came to power in 1933 she caught the attention of the German authorities.  Although she was a practicing Catholic, her ancestry (grandparents) was Jewish and according to the new German race laws, she was considered Jewish.  Bokor had to move to Vienna, Austria, where she got a contract with Wiener Staatsoper and became well known in Italy and England.
In 1938, after the Anschluss, the Nazis took control in Austria and she had to move again.  First stop was Paris and as a guest singer she appeared in the Amsterdam, Brussels and Antwerp Operas.  In 1939 she was touring Rio de Janeiro, Brazil and later the US as a guest singer in the Chicago and San Francisco Operas. In 1942 she sang at the Metropolitan and from 1947 on she was with the New York City Opera.
Bokor had an unusually wide repertoire, her major roles were Violetta in Verdi's "La Traviata" and Elisabeth in Verdi's "Don Carlos."  She mastered Mozart roles including Dorabella from "Cosi fan tutte," Zerlina in "Don Giovanni", and Susanna in "The Marriage of Figaro."  She was a success as Musetta in Puccini's "La Boheme" and also in several Richard Strauss's opera roles.
The soprano died prematurely in a New York City in 1949 and is buried at the Calvary Cemetery, Woodside, Queens County.  Columbia University has established the Bokor Memorial Fund to support cancer research.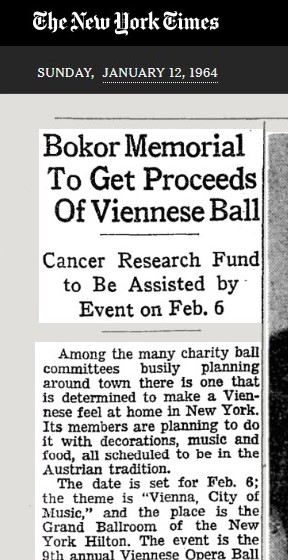 György Lázár