Hungary's corrupt "Viktatorship" is still stable at this moment, but you never know.  Political winds can shift on a dime in Budapest, just like they have in Minsk where 200,000 people demanded the resignation the country's dictator, President Lukashenko.
A couple of weeks ago Hungary's strongman had a friendly visit with Lukashenko and Orbán called it an "honor" to be the first Hungarian prime minister to pay an official visit to Minsk. "We have owed this visit for a long time" – he said.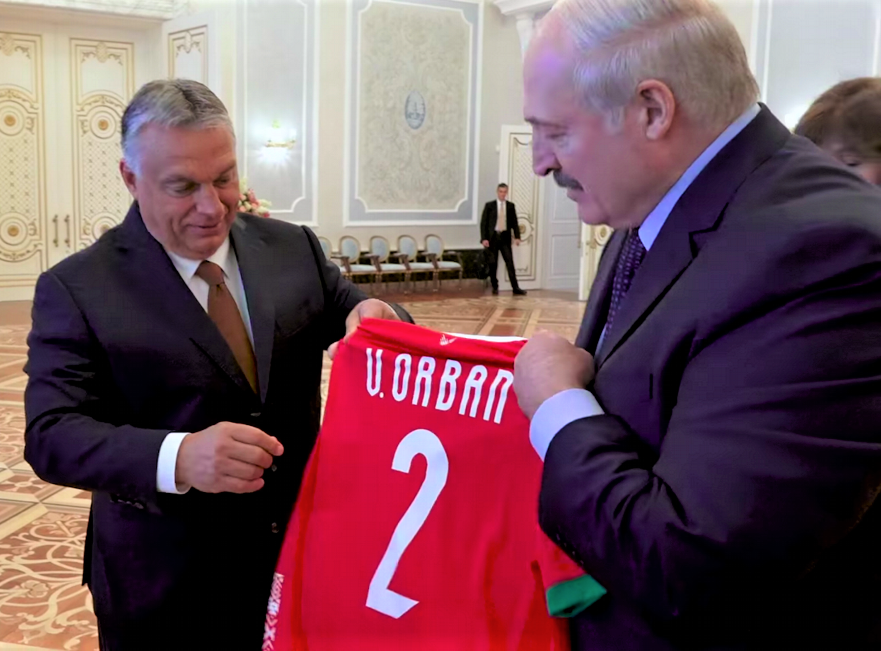 Lukashenko's rule looked rock solid at that time but his rubberstamp "re-election" of August 9 has suddenly turned into a "revolution."  People are fed up with his quarter century rule and the lack of democracy.  An unexpected opponent, Svetlana Tikhanovskaya gained popularity and possibly received the majority of the vote.  The "official results" gave Lukashenko 80% and his opponent only 10% of the votes.
Minsk immediately exploded.  The fake election brought out tens of thousands of peaceful demonstrators and Tikhanovskaya fearing her safety was forced to leave the county.  Lukashenko then mobilized his security forces and turned to Russia's Putin for help.
Slovakia's foreign minister Ivan Korcok said, "The intervention of the Belarusian regime against the political opponents and citizens calmly expressing their views is not acceptable. We call upon President Alexander Lukashenko to uphold the basic principles of democracy and freedom of expression. Nobody can be persecuted for their opinion."
Poland called on the leaders of the European Commission and the European Council to hold a special EU summit on Belarus. "In the face of the ongoing events in Belarus, the Polish Ministry of Foreign Affairs expresses its deep concern about the brutal pacification of post-election demonstrations. The harsh reaction, the use of force against peaceful protesters, and arbitrary arrests are unacceptable."The Czech foreign ministry said in a statement: "These elections cannot be labelled as free and democratic."  Lukashenko declared that the protests had been orchestrated by foreign agents from Poland, the United Kingdom, and the Czech Republic.
How about Hungary?   Lukashenko considers Orbán a good friend.  Hungary is his closest partner in the EU, as he said Hungary "understands us more than any other."    Orbán is silent on the Belarus crackdown and Foreign Minister Szijjártó shifted the responsibility to Brussels by calling the EU "to pursue dialogue" with Belarus and avoid burning bridges.  "We are interested in EU decisions based on dialogue that do not make it impossible to build future relations between Belarus and the European Union."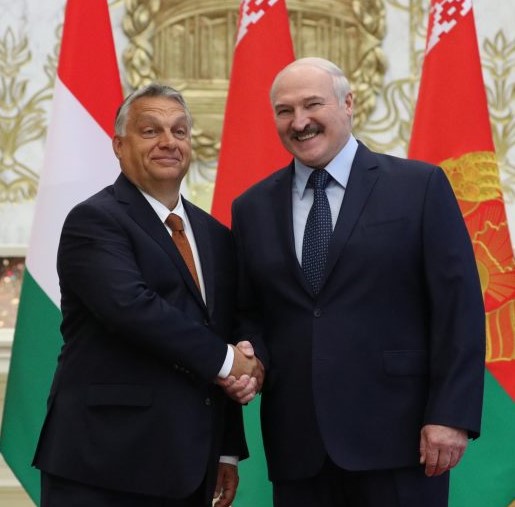 Orbán's authoritarian regime is also losing popularity and there have been credible questions raised about his Fidesz party's election tactics.
Make no mistake, Lukashenko's regime might collapse soon but Orbán's will last longer.  The anger of the people is increasing in Budapest and Orbán's authoritarian regime is nervous.   Today Minsk, tomorrow Budapest…
György Lázár