Ms. Elena Condes and Mr. Mark Fickes defeated Lilla Szelenyi in the primary for Superior Court Judge of Alameda County on March 3, 2020.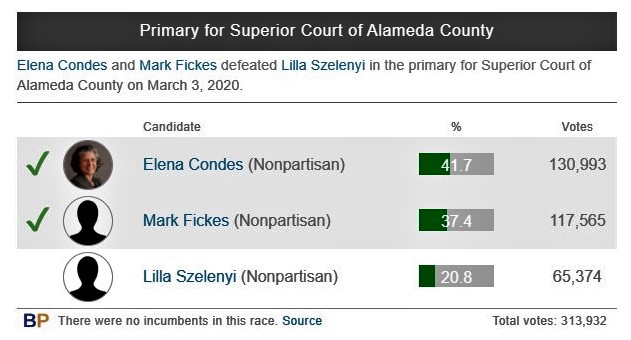 Ms.  Lilla Julia Szelenyi is a 56-year-old lawyer who works as a Workers Compensation Judge in Oakland, California.  She is the daughter of Professor Iván Szelényi, a Hungarian Sociologist whose works criticized the Communist Kádár regime. He was stripped his Hungarian citizenship and forced to leave the country in 1970s.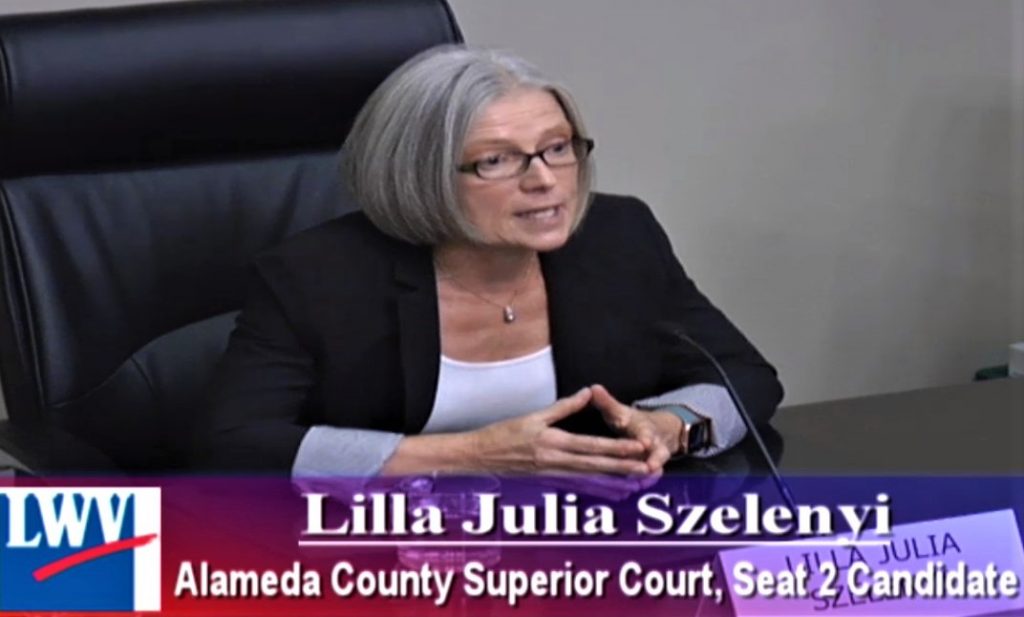 Ms. Szelenyi campaigned hard.  This was the first time she run for public office.
From the 313,932 valid votes Szelenyi received 65,374 or 20.8%. Ms. Condes and Mr. Fickes will have a chance to compete for the seat in November.
Hungarian Free Press