Steve King of Iowa, one of the most controversial members of Congress has lost his bid for re-nomination.  King, a nine-term Republican suffered one of the biggest defeats of the 2020 Republican primary season.  The defeat will most likely end his political career.
71-year-old King is openly racist.  He has befriended European far-right leaders, among them disgraced far-right Austrian politician, Heinz-Christian Strache and made headlines with racist remarks about immigrants.  King proudly stated that he had no problem with white supremacists.  His comments caused such an uproar that even Senator Mitch McConnell, the Republican majority leader, told Rep. King "to find another line of work."
King would have a hard time to find friends among fellow Republicans but he has found understanding admirers among Hungary's diplomats in Washington DC.  A small group of Hungarian Americans share his views and King became a frequent visitor at the Embassy attending Hungarian events and parties. He was also an active member of the Hungarian-American Congressional Caucus.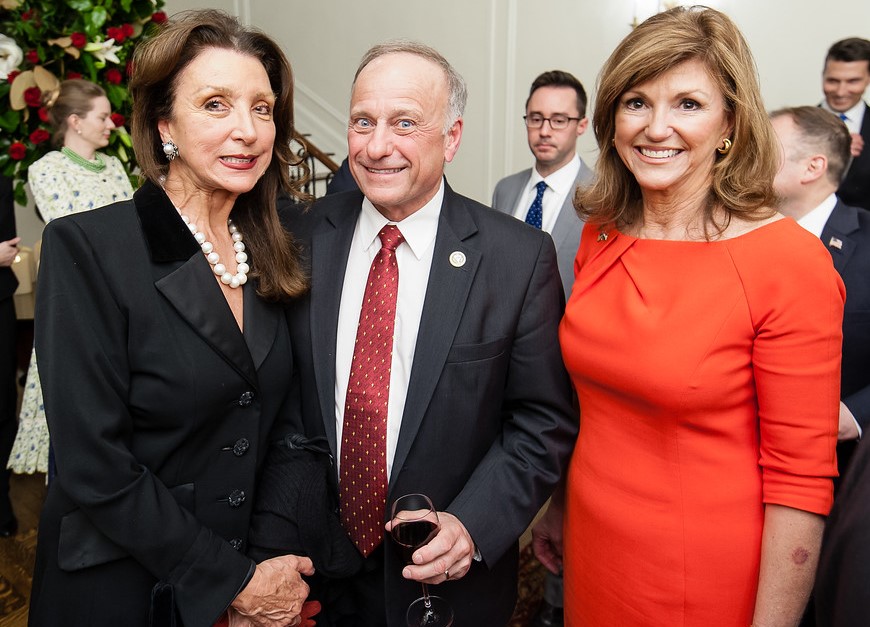 Ambassador Réka Szemerkenyi, an Orbán confidant has developed close ties with King.  Not surprisingly Amb. Szemerkényi also supported far-right Hungarian politicians. She even briefed neo-Nazi Jobbik MPs in Washington. (Read Szemerkenyi's explanation here)
When she met the Congressman in his Confederate-Flag-decorated office, King assured her that he supported Viktor Orbán's campaign against "Satan George Soros."   Although Ms. Szemerkényi is not Hungary's ambassador anymore, she still works in Washington for a think-tank, The Center for European Policy Analysis (CEPA).
Rep. King was also close to fired White House advisor Sebastian Gorka.  Gorka also has had well-publicized contacts with far-right Hungarians in the past and later used his dubious fame to advertise fish oil pills. (Watch Mr. Gorka's remarkable ad here)
You may read our earlier articles about King's support of white supremacism (read here)  and his endorsement of Viktor Orbán's struggle against "mixing cultures" (read here).
Now even President Trump is pleased with King's defeat.  He tweeted to his challenger, Mr. Randy Feenstra: "You'll be a great Congressman."

György Lázár