Large crowd demonstrated against racism and police brutality in Liberty Square (Szabadság tér) in front of the US Embassy in Budapest on Sunday.  Participants declared support for the Black Lives Matter movement and pledged "to stand together in solidarity with all victims of racism globally, for justice and unity, for systemic radical positive change."
David Cornstein, US Ambassador to Budapest issued the following statement:
Filled with grief and anger by the senseless death of George Floyd, many thousands of people across the United States have been exercising their constitutional right to peacefully assemble and protest the racism that remains an all-too-present reality for many Americans. Here in Budapest, we support the rights of those who gathered peacefully in front of our Embassy today to protest against racism, and we stand fully with the message that racism has no place in our world.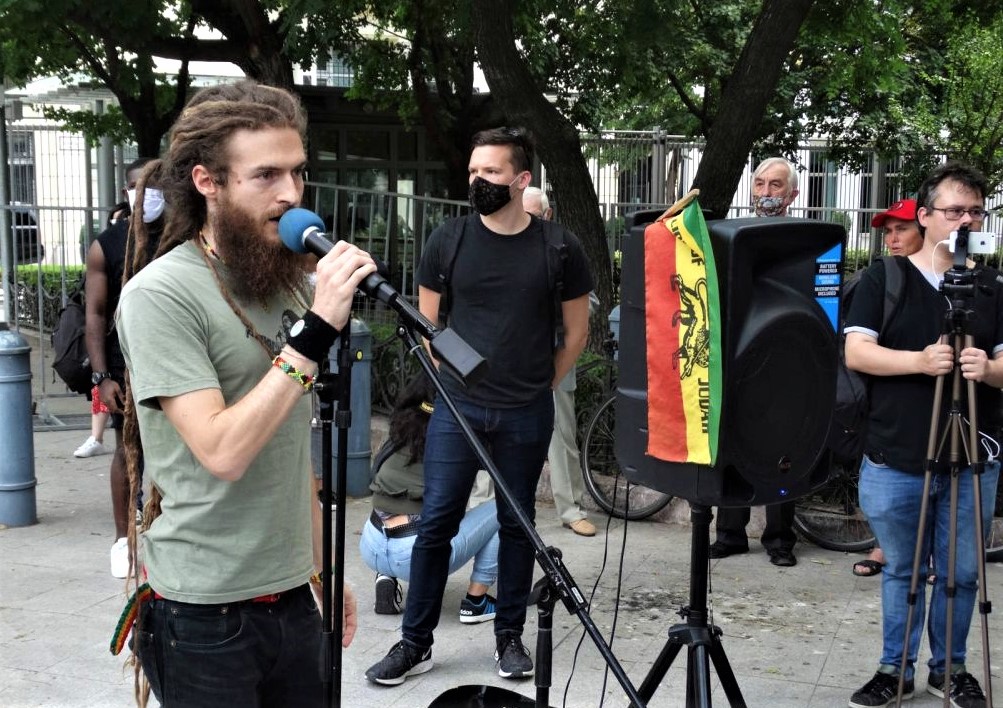 Here is a video of the event and organizer Gergely Komáromy's (G Ras) speech.