Last fall, I had the chance to travel to Athens, Ohio, to see the premiere screening of Edit Jakab's short film In Praise of Angela. Many years ago, Edit and I taught at the same Hungarian Saturday school in Montreal. We reconnected just a few years ago and it was a pleasure to see the direction that life took her these past years — notably, to the American Midwest!
In Praise of Angela is a 15-minute short satire exploring the daily realities of the Midwestern working class. The film is unpretentious, embraces a gentle humour, and it plays with the stereotypes and symbols of blue collar and middle America. The story follows the choice of a soon-to-be-father of whether he can pursue his musical dreams and hone his talent, even if this means upending the stability of his modest life and sacrificing the humdrum stability offered by his day job. The film plays with some of the ubiquitous corporate symbols of middle America in a clement way, opting for a human interest story, rather than an explicit political statement. One of the most impressive aspects of this short, however, is the large number of actors, extras and crew involved — and the captivating cinematography too.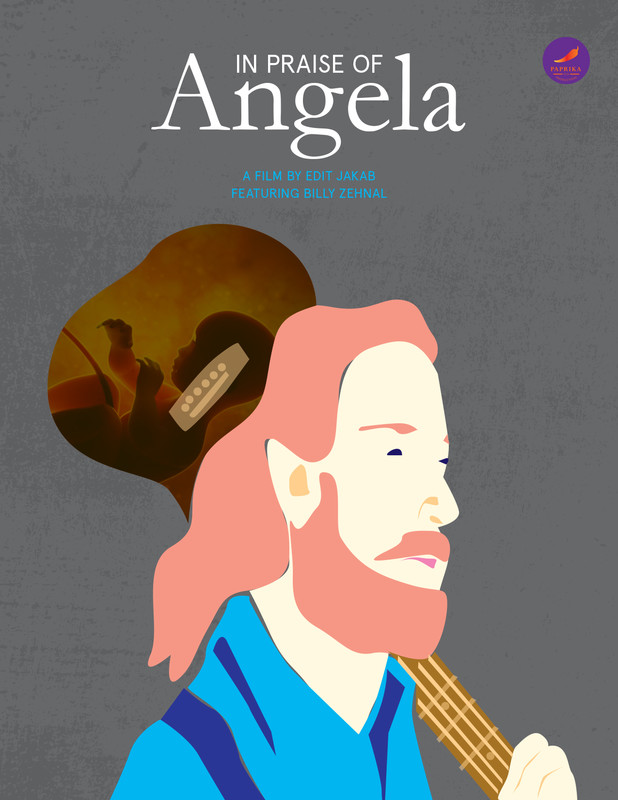 Edit Jakab's film is one of just 15 selected from 147 entries by the Wexner Centre for the Arts at Ohio State University. We invite our readers to watch In Praise of Angela in full here, available online until 2 May. (The film begins at 1:19:58.) If you liked the film, you can also vote for it and for your other favourites here. Voting closes on 25 April, before 6 p.m. EDT.
All the very best to Edit Jakab in her future cinematic pursuits!