Zsolt Németh, Fidesz chairman of the parliamentary committee on foreign affairs claims that there is a "spectacular breakthrough" in US-Hungary relations.  The State Department does not back his statements, in fact, relations seem to have hit another low.   For the first time in fifty years Hungarian companies might be sanctioned by the US law.  One candidate is Eximbank (Hungarian Export-Import Bank Plc.) which provides pipeline financing.  (Read more about Németh and the "spectacular breakthrough")
Just before Christmas, President Donald Trump signed a law that will impose sanctions on any firm that helps Russia's state-owned gas company, Gazprom. The sanctions target companies involved in the building of the Nord Stream 2 and TurkStream pipelines that will allow Russia to increase gas exports to the EU. The US considers these projects a security risk.  Both Russia and the EU (including Hungary) have condemned the sanctions.
Congress approved the measures as part of a defense bill since Russia is using gas supplies as a strategic weapon.  Both pipelines bypass Ukraine to deprive that country from badly needed transit revenues. Previous US administrations consistently opposed these transit routes; Presidents Obama and George W. Bush considered the pipelines "tools of coercion" to weaken the EU's energy security.
Brian Whitmore from the Center for European Policy Analysis (CEPA) considers the pipelines "the greatest threats to European security and transatlantic solidarity. It flouts EU laws and regulations—and gets away with it. It's a guided weapon masquerading as a commercial project."
Russian Foreign Minister Sergei Lavrov immediately struck a defiant tone, saying the Nord Stream 2 and TurkStream gas pipeline projects will be launched despite U.S. sanctions.  Turkish President Tayyip Erdogan went one step further and said that Ankara would retaliate against the sanctions.  Congress already imposed restrictions on Turkey over its purchase of S-400 defense systems from Russia.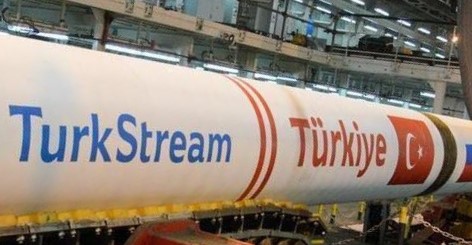 Hungary's Prime Minister Viktor Orbán is fully behind TurkStream, Foreign Minister Szijjártó reiterated that the project should be completed as soon as possible because Hungary relies on Russian gas and will import 9.8 billion cubic meter gas via the pipeline starting in 2021.
Orbán's pro-Putin, pro-Erdogan and anti-Ukrainian policies are poisoning US-Hungary relations and Budapest is still paying lip-service for the international calls of energy diversification.  Hungary has also started to exhibit an increasingly anti-American foreign policy attitude.
Nothing good will come out of this, I have a feeling that 2020 will be a bumpy ride in US-Hungary relations.
György Lázár