I'm old enough to remember Don Henley's popular song, The Sunset Grill about his favorite hamburger joint on Sunset Boulevard in Los Angeles.   The song is about a small restaurant where Henley could mix with everyday people; apparently that is not always easy for California celebrities.
The song was part of his 1985 album entitled Building the perfect Beast.
In the 1980s I visited the iconic Sunset Grill building which had become legendary just like its owner, Joe Froehlich who run it from 1957 to 1997. The old building was nothing to write about; it was a low key and inexpensive hamburger venue like thousands in California.  Yet, because of its location it became popular with some well-known Hollywood musicians.  As it turns out the old building has been torn down and replaced with a new one.
And here comes the twist in our story.
The new Sunset Grill is run by a Hungarian immigrant. As I understand it, on weekends he even serves Hungarian food.   Hollywood has always been popular with Hungarians, many of whom made a name in the film business.  Now it seems Hungarians are ready to take over the restaurant business also.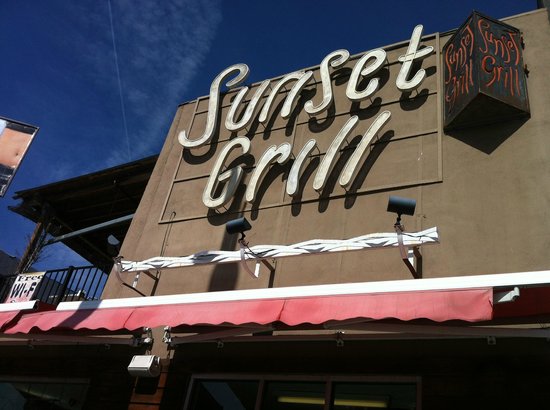 Henriett Novák, a talented Slovakia-born ethnic Hungarian actress, has made an enjoyable video about the restaurant.  Novák was a TV-star in Budapest and now is making her fortune in California real estate. Here is her English language interview with Sunset Grill's Hungarian American owner.  Enjoy!
György Lázár