Hungarian and Romanian politicians, on both side of the border, often create and thrive on conflicts between the two nations. For example, this year on December 1, Romania will celebrate the 100th anniversary of the creation of modern state. Hungarian Prime Minister Viktor Orbán has already declared in a speech on Romanian soil (!), at Tusványos that "we understand why they (the Romanian Government) think that this is cause for celebration, but we ask them to understand that from our viewpoint there is nothing to celebrate."
If Mr. Orbán feels that Romania's National Holiday is not a good cause for celebration, he can do so without public insult. I happen to think that Romanians and Hungarians get along very well when nationalist politicians don't try to manipulate them. Here is a story to show it.
Constantin Brancusi, (his original Romanian name Constantin Brîncuși) was born in 1876 in a poor Romanian peasant family in a tiny village close to Tirgu Jiu (Zsílvásárhely in Hungarian). He never went to school and from the age of seven worked as a herdsman, watching the family's flock in the Carpathian Mountains. Even as a child he was a master carver of wood. Later Brancusi became one the most influential sculptors of the 20th-century. He is called the patriarch of modern sculpture, the father of Modernism.
The 20-year-old wood carver first travelled to Vienna, later to Munich and in 1904 he walked to France. The artist never returned to Romania, living the rest if his life in Paris where he died in 1957.
Brancusi loved to cook, and in his studio he often played the violin and sang Romanian folk songs to his friends: Picasso, Ezra Pound, Apollinaire, Henri Rousseau, Erik Satie, Marcel Duchamp, Fernand Leger and Ionesco. His sculptures slowly attracted attention and later his acceptance and artistic influence grew.
In 1910 he met a Hungarian painter Ms. Margit Pogány in Paris. She was 31 and he was 34. Pogány sat in as a model: "I posed for him several times. Each time I posed he made a new version of the statue and every time I asked him to keep it as the final version but he started laughing and threw it down into a corner and started a new one to my great disappointment."
They had a passionate romantic relationship and wrote many letters after Pogány returned to Budapest where she became a noted painter on her own. In one of her letters Pogány wrote: "All the time I think about you and the tenderness and how you took care of me. I would have liked to give you as much joy as you gave me."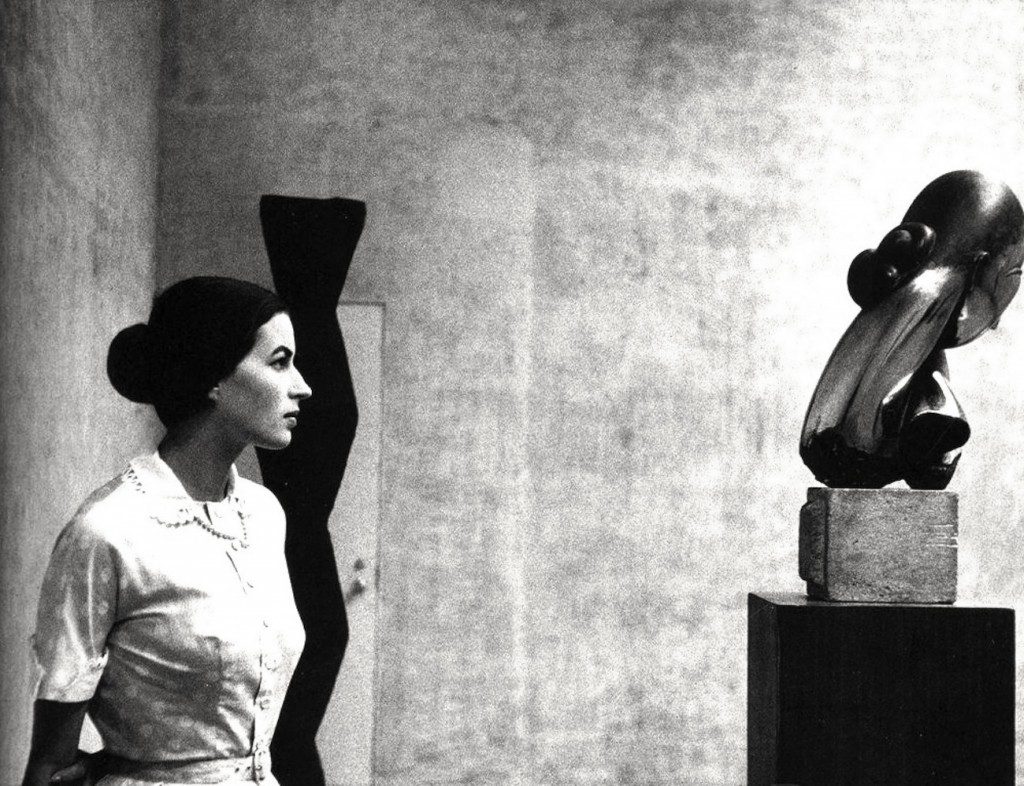 Pogány survived World War II in Budapest and in 1948 she left the country. She died in Camberwell, Australia in 1964.
Brancusi's groundbreaking series of portrait sculptures called Mademoiselle Pogany became an art sensation and today the sculptures are art history. Watch the attached MoMa video about Brancusi's Mademoiselle Pogany.
György Lázár