Seventy-seven percent of the residents of Józsefváros, otherwise known as Budapest's 8th District, decided that it did not matter to them who would occupy the mayor's office or that as voters, they have no power to remove Fidesz from power anyway. Two morsels of opposition wisdom can be questioned after the results in Józsefváros, which saw Botond Sára (Fidesz) garner 63% of the vote, in contrast to Independent candidate Péter Győri's 36%. Turnout barely reached 23%. It has long been claimed that to win, the opposition parties, burdened with too much baggage, must stand aside and let independent candidates from civil society run instead. It is also long standing wisdom that all opposition parties must cooperate, in order to beat Fidesz.
As it happened, both conditions were met in Józsefváros. Mr. Győri was a candidate with impressive community credentials. He already fought against poverty and oppression in 1979–ten years before the fall of the one party state of János Kádár and at a time when many of the people around today's Fidesz were more than happy to carve out an existence by serving the communist party. Since 1990, Mr. Győri has nearly three decades of experience working on housing and social policy, and addressing homelessness.
This time, the opposition parties earnestly lined up behind an independent candidate who seemed a good, credible match for Józsefváros. Bloodied and still in chaos from their April defeat, the opposition parties handed over the stage to an independent candidate and did not try to steal the limelight or bicker. Mr. Győri also had a team of committed, passionate volunteers–many with years of experience in party activism and from all left-centre opposition parties.
Yet none of this was even remotely enough. Józsefváros did not vote for Fidesz. Józsefváros exited the political process altogether. It's likely more than just residents not caring–it is perhaps increasingly a tired acceptance of the fact that there is no way to remove Fidesz from power through normal, democratic means. Elections in Hungary are increasingly window dressing.
For instance, the district municipality of Józsefváros publishes a free print publication and distributes it to nearly all residents. The publication is taxpayer-funded. In one of the issues prior to the election, Fidesz mayoral candidate Botond Sára was mentioned or featured 22 times, while there was not a single mention of opposition candidate Péter Győri. When Mr. Győri asked to place a paid political ad in the newspaper, he was told that the paper did not accept political ads. That's Hungarian democracy in action for you: a publicly-funded newspaper publishes a wave of propaganda and glowing articles on the candidate from the party in power, whilst not so much as uttering the name of his competitor. When the sidelined candidate tries to buy a place for himself, he is told that he cannot.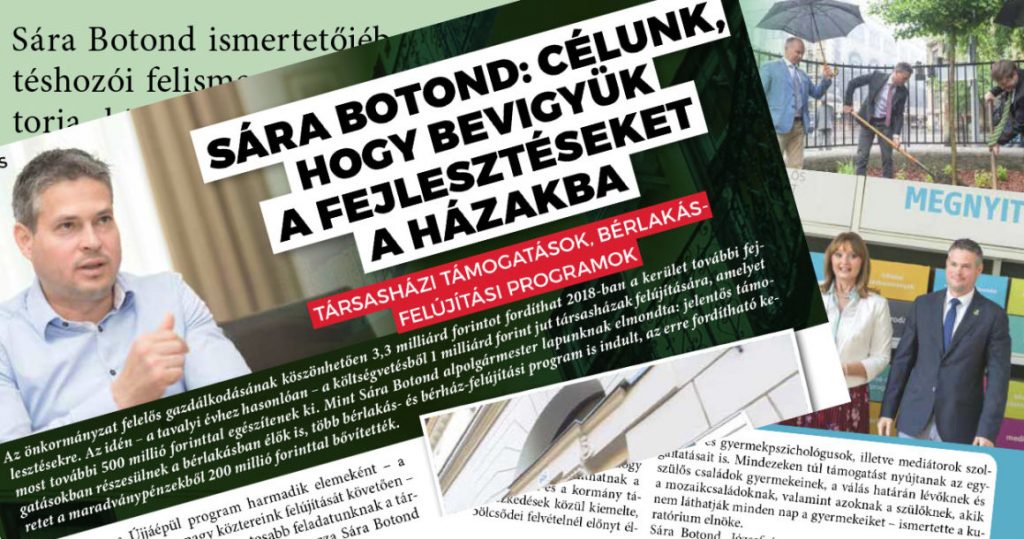 A growing number of Hungarians are rediscovering Zsuzsa Koncz's song Kertész leszek (I will be a gardener).  The song appeared in 1975 and to many Hungarians it symbolized the concept of "internal immigration." This is when people in a dictatorship decide that to live, they must remove themselves from engaging in the political process and in public political discourse. They are not brainwashed by the regime, but they accept that at the moment, due to the overwhelming power imbalance, there are no real tools at their disposal to change it. When you feel that you can't change something, you cope by finding ways to live with it. A sense of tired apathy has certainly set in, which bodes very poorly for upcoming European and municipal elections in 2019.