Sex slavery survivor, author, speaker and social advocate, Timea Nagy immigrated to Canada in 1998. Her nightmare unfolded in Toronto in that same year after arriving from Budapest, Hungary in the hopes of finding meaningful employment.
The daughter of a Hungarian policewoman, Timea was held in a cheap motel at the hands of traffickers.
She was forced to work in the sex industry.
Thankfully, she escaped and started her healing journey.
Before her slavery experience, Timea lived in Budapest, Hungary. According to her caregivers, she was singing songs in her crib before she could talk. Although she never pursued it professionally, she became a huge fan of the Hungarian Pop Music industry. At a young age, she was hired to host a TV show for youth on a local cable TV station. She invited many up and coming Hungarian musicians to promote their new albums. Soon after, she started a music video company where she directed music videos for up and coming artists. Timea and her crew become regulars at local live concert halls.
In the early 90's she saw a video from Soul Asylum called: "Run Away Train". It was a public service announcement from the States, for Missing children. She always wanted to make a meaningful video one day.
When she was forced into sex slavery and held captive, she would occupy herself by singing her favourite songs to keep herself sane.
One of her all-time favourites was "Most is tiszta vagy te még", written by Gerendás Péter. The song was performed by legendary Hungarian singers Ferenc Demjén and Tamás Somló.
19 years later she contacted Balázs Éry, her favorite childhood music producer, and asked if he would be interested in producing a song for an Awareness campaign. He said yes. After a few conversations they decided to choose:
"Most is tiszta vagy te még", translated means, "You are still Innocent to me" . Balázs Éry then contacted Péter Gerendás,(the writer of the song) to collaborate in a remake. He also said yes.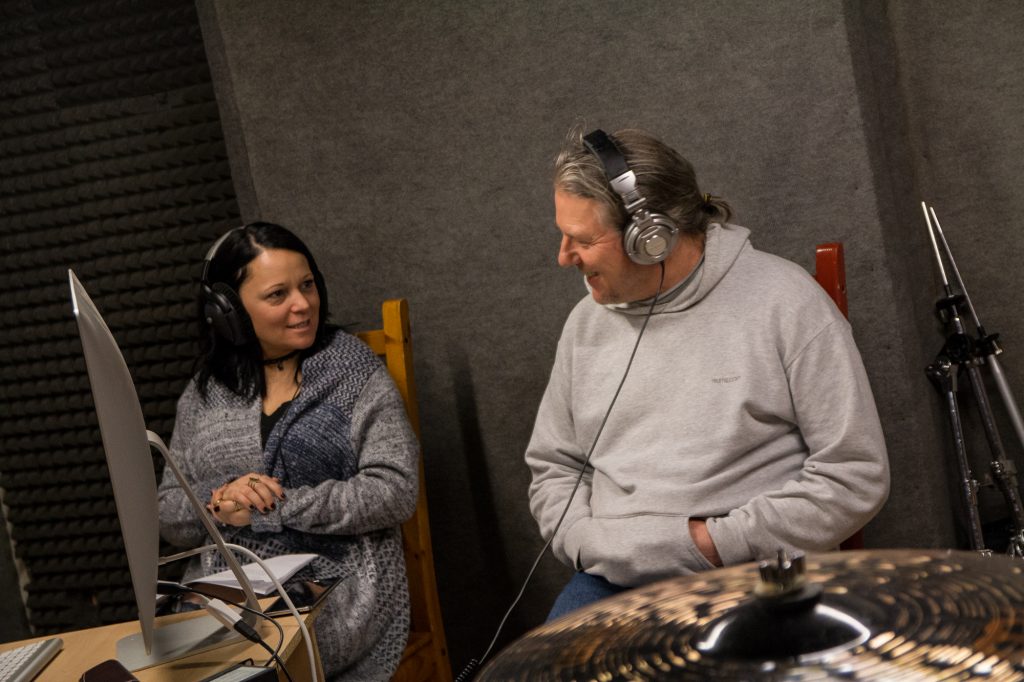 Gergő Dorozsmai joined the team to co-write the English version with Timea. The English lyrics were written to tell Timea's story. 20 years later, Timea travelled to Hungary to meet her favourite childhood musicians and record the song together. It was a trip of a lifetime!
The song will be performed "LIVE" for the first time in Canada. Canadian Artist and Advocate Doug Didge Vanderhorden from Kingston, Ontario, invited Timea and her Producer/songwriter Éry Balázs to share the stage and perform the song for the first time, during their Canada Day Benefit concert.