Polls in Hungary'a national elections have opened in North and South America, including in Ottawa, Toronto, New York, Washington DC, Buenos Aires, Bogota and a handful of other major cities. Polling stations have been set up at Hungarian embassies and consulates for citizens who have a permanent address in Hungary and who may vote in person on both the national party list ballot, as well as for a candidate in their electoral district, back home. As well, Hungarians who are eligible to vote by mail only on the party list (ie: those without a permanent address in Hungary), may drop off their ballot at special ballot boxes located at these embassies and consulates. Polling stations in Hungary open on 8th April, at 6 AM local time and close at 7 PM local time.
According to information provided by the National Election Office, a relatively large number of Hungarians are registered to vote today at polling stations in the Americas on both ballots. These include:
New York City: 1,070
Toronto: 411
Los Angeles: 382
Washington DC: 378
San Francisco: 302
Chicago: 225
Ottawa: 120
Mexico City: 52
Buenos Aires: 40
Lima: 37
Havana: 35
Santiago de Chile: 29
Sao Paulo: 27
Bogota: 24
Quito: 20
Brasilia: 9
Meanwhile back in Hungary, negotiations among the opposition parties to withdraw candidates and consolidate a single non-Fidesz candidate in electoral districts continued to the very last minute — literally. Candidates who wished to withdraw and have their names crossed out on the ballot had to indicate this to election officials no later than 11 AM local time today. Tamás Harangozó of the Socialist Party (running in the town of Szekszárd) withdrew in favour of LMP's Ákos Hadházy at precisely 10:57 AM–three minutes before the deadline. Mr. Hadházy has become the face of LMP's long-standing campaign to reveal widespread and systemic corruption within the Fidesz regime, and he enjoys national recognition in opposition circles for his work.
In exchange, the LMP candidates withdrew this morning in Óbuda in favour of the MSZP-P candidate Tímea Szabó. She now stands a good chance of winning. As well, the LMP candidate in the eastern Hungarian town of Miskolc (Electoral District no. 2) has withdrawn in favour of László Varga of MSZP-P.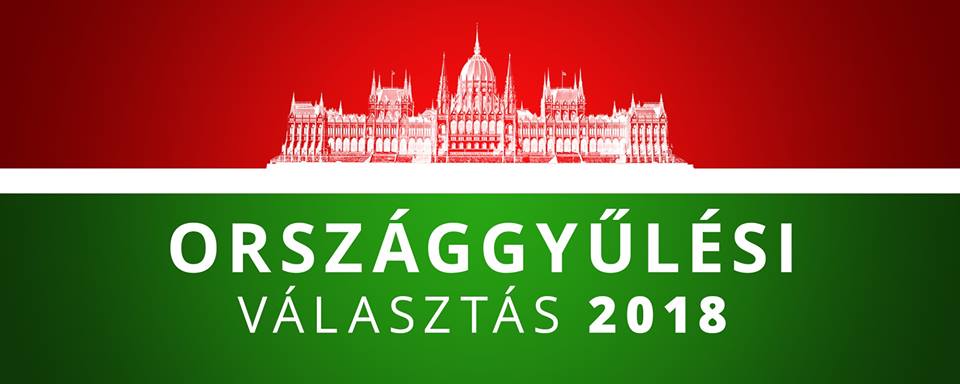 ***
Historically, Hungarian election campaigns have been known for their music. In the past, political parties often wrote campaign songs. Some of our readers will recall this one from 2006, which became a favourite among Socialist supporters. But let's not stop in 2006 with the Socialists. Who recalls the happier days of 1990, when Fidesz and Viktor Orbán produced this campaign video, with a song that was not actually written for Hungary's first free democratic election campaign, yet became a true symbol of the fall of the one party state and the birth of democracy in Hungary? For the current election, Hungarian singer-songwriter János Bródy re-published on Facebook a song he wrote a few years ago. He offered no comment, beyond publishing the lyrics of his song, a day before the election. One of the verses reads: "It is written in the Hungarian sky that all the people of the country will be free. The world will be beautiful once again, the Republic of Hungary will once again be…"
Back in 1990, during Hungary's first democratic elections, Roxette's song "Listen to Your Heart" became an important symbol of the election campaign, thanks to election ads produced by Fidesz, a very different party then than what it is today. Hopefully, those voting today and tomorrow will listen to both their heads and hearts. Both are needed to eventually rebuild parliamentary democracy and civil society in Hungary.