On December 31 on the Budapest ATV channel Ferenc Kumin, Hungary's Consul General in New York did not mince words. He warned fellow Hungarians that they should think twice before traveling to the US, especially to New York City. They might consider staying home in safe Hungary where there are no migrants. "Terror returned to New York" – he thundered. Muslim assassins blow up bombs, unruly hordes kill, rape and pillage. Nobody is safe in that hellhole. (See here Consul Kumin on Hungarian TV.)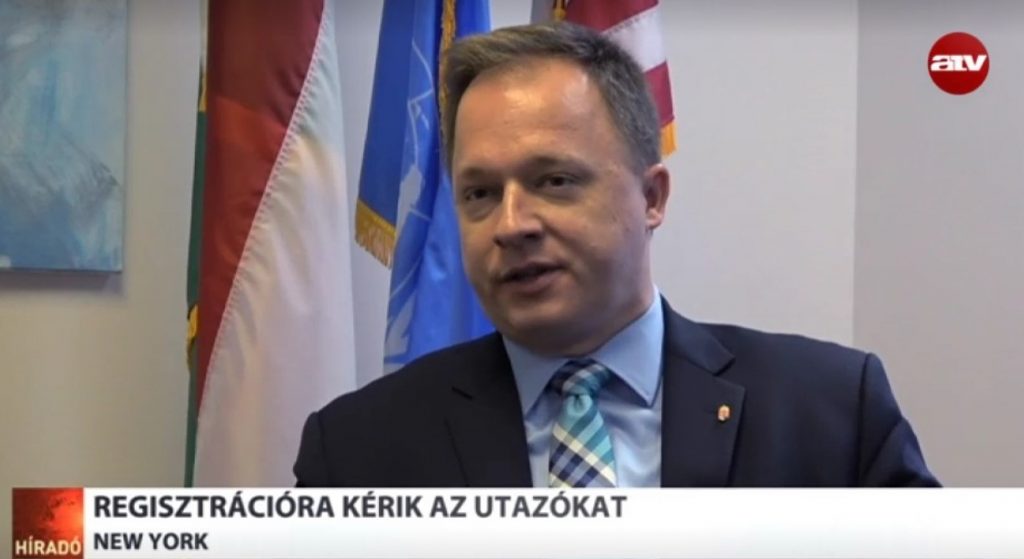 (Ferenc Kumin on ATV)
Pro-government Pesti Srácok went one step further. Quoting Kumin they illustrated the dire situation with the Statue of Liberty waving an ISIS flag. New York has fallen, the West is in decline and according to Hungarian media, blond women are mass-raped by migrants in Germany and Sweden. (A Hungarian fake news report about migrants raping chained woman in Sweden was published on the pro-government 888 website.)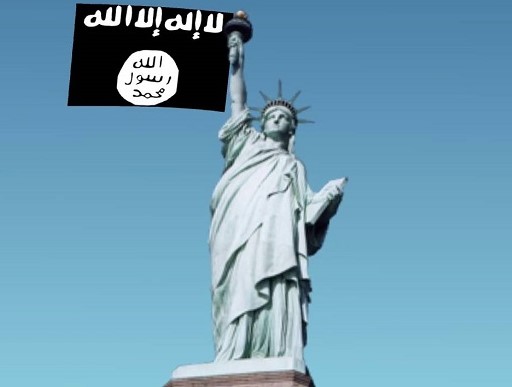 (Illustration on 888.hu)
Consul Kumin had one piece of practical advice to his countryman to survive the hellish conditions in New York: every Hungarian should register with the Consulate. They also have a hotline.
Just days before, on December 27 the New York Times reported the latest crime statistics. New York City is safer than ever; crime in the City has plunged to a level not seen since the 1950s: less murder, robbery and violence than ever even when including recent terror attacks.
I have one suggestion to Consul Kumin and I'm sure that New Yorkers would agree with that. Pack up your wife and children and go back to Budapest. Spread your fake news there where your party faithful appreciates this kind of shameful fear mongering!
György Lázár