President Trump is advocating the use of a malaria drug called hydroxychloroquine to treat the coronavirus.  Scientifically there is no conclusive evidence that the treatment is effective and there are reported cases when it has harmed patients.   Yet the US Food and Drug Administration (FDA) has authorized emergency use of the medicine for severely ill coronavirus patients who are already in the hospital.  Trump thinks that seriously ill patients should use the drug.  "What do you have to lose?"  – he quipped.
Hungary is a world leader in hydroxychloroquine production. The Alkaloida factory in Tiszavasvári, Hungary is a top manufacturer.  In the past it exported the product to the US in the form of 200 mg Hydroxychloroquine Sulfate tablets.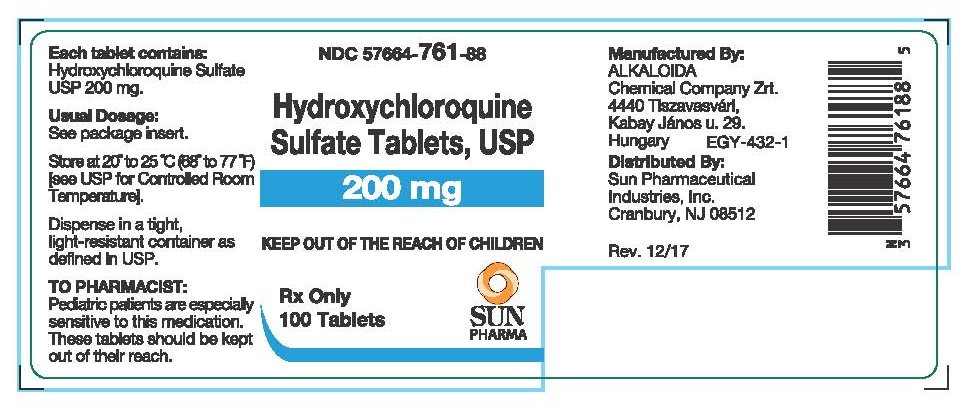 Alkaloida, the Hungarian factory is owned by Sun Pharma, an India (Mumbai) based generic drug conglomerate.  Indian drug companies are the primary manufacturers of the malaria drug.
India's authoritarian leader Prime Minister Modi declared hydroxychloroquine a "strategic drug" and banned its export in March. The US ordered large quantities from Indian drugmakers Ipca and Zydus Cadila and President Trump has personally requested Prime Minister Modi to release these stocks.  PM Modi complied.
Prime Minister Orbán, just like Modi, has declared hydroxychloroquine a "strategic drug" and banned its export from Hungary on March 25. The Hungarian company has enough raw material to manufacture 20 million tablets, and according to Hungarian sources that would cover "treatment" of 2.2 million coronavirus patient.
Former FDA leaders claim that malaria drug treatment of Covid-19 is based on thin evidence.  They charge that emergency use of hydroxychloroquine sulfate undermines FDA's scientific authority "because it appeared to be a response not to scientific evidence, but to fervent advocacy of the drugs by Trump and other political figures."  Even Scott Gottlieb, former FDA commissioner under Trump called for more research before using the drug and Margaret Hamburg, Obama's FDA commissioner was "surprised and perturbed" by the FDA permission.
György Lázár