Balázs Éry is a Hungarian musician, songwriter and a contributor to our sister publication, the Kanadai Magyar Hírlap. He wrote a Hungarian-language piece for KMH on his recent experiences in Las Vegas and submitted an English version for publication in the Hungarian Free Press.
*
During those few days which I spent in Robert Goulet's villa in Nevada – enjoying his wife and manager's generous hospitality – I learned a lot about the real Las Vegas, about show business, wealth, luxury, the American dream, but even more about elegance, vocation, humanity… and music, theatre and art. Robert Goulet is a genuine American star (I'm not using the past tense) – on the walls of his study, there are golden discs, posters, props and photos of legendary shows on Broadway and in Las Vegas, personal messages and friendly photos from  presidents of the United States, American politicians, writers, great actors, singers, musicians and composers – and a real knight [Sir Lancelot in Camelot (with Julie Andrews and Richard Burton) or the The Ingenious Nobleman Sir Quixote of La Mancha ]. Although I didn't meet him in person, the music which kept coming from the walls and the garden of the house brought him so close that walking in the living museum, looking at the relics, sitting at his piano, listening to his partner's (more than wife!) intimate stories, I had the feeling that I had known him for a long time.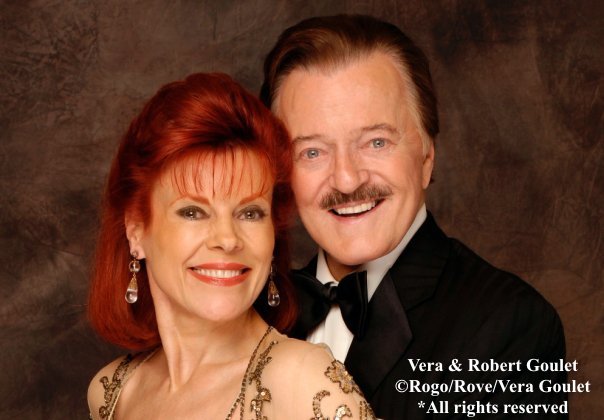 The piano is important! I believe that a musical instrument has soul (and an owner!); if someone plays it with expert and sensitive hands, they can make its sound richer. It's like a slot machine [this trivial metaphor can be forgiven only because of the proximity of the casinos],: if we throw money in it, it gets richer. And the other way around: perhaps you can get a huge fortune from it – musically speaking.
Maybe I've taken a quantum of Robert Goulet's home with me.
Thanks to Vera Goulet, Lena and Ken Walther, Timea Eva Nagy Payne
Balázs Éry