We've written about the Hungarian Forum of Ottawa previously in HFP, and our Hungarian-language sister publication's report and photos on the community group's most recent event are available here. This time, the HFO is organizing a commemoration of the 1848 Hungarian Revolution and War of Independence, and has obtained a permit from the City of Ottawa to do so at the Canadian Tribute to Human Rights–an apt location, considering some of the overarching demands of Hungarian revolutionaries (press freedom, equality before the law for all, regardless of religious affiliation or background and an end to the vestiges of feudalism).
For those of you based in the area, here's the HFO's English-language invitation to the commemoration. All are welcome.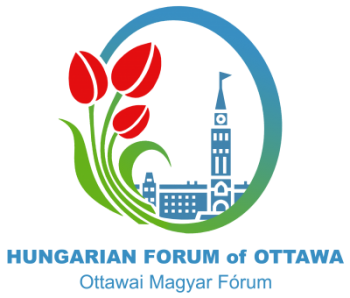 The Hungarian Forum of Ottawa warmly invites you to join us for a commemoration of the 1848-49
Revolution and War of Independence. The revolution embraced the ideals of press freedom, civil liberties and freedom from tyrannical rule. At the core of the revolution are many of the ideals of parliamentary democracy that we enjoy today in countries like Canada.
We will gather at the Canadian Tribute to Human Rights, located on Elgin Street, at the corner of
Lisgar, on Sunday, March 13th, 2016 at 12:45 PM*.
This is the first time that the Forum presents its Ides of March Award, in recognition of a Hungarian Canadian who has greatly enriched Hungarian culture.
Following the commemoration, many of us will be continuing our discussions over lunch at Dunn's Deli, located 220 Elgin St. You are welcome to join us for a friendly, informal lunch at this affordable and popular restaurant.
*The Hungarian Forum of Ottawa Executive will be laying flowers at the base of the Kossuth bust, located on the front lawn of the Embassy of Hungary, prior to the start of our official commemoration. If you would like to participate in this modest, additional gesture, please contact the Forum for further details. (email: ottawaimagyarforum@gmail.com)
We look forward to seeing you there!